Skip to Content
Don't Hide Your Smile – Remake It!
We want you to feel good about yourself, and we provide a combination of the best health care and restorative techniques for that lovely smile. Smile makeovers are much easier and affordable than you may think, so there is no reason not to have the smile of your dreams. Come in and let us tell how bonding, whitening, veneers, and crowns will keep you smiling!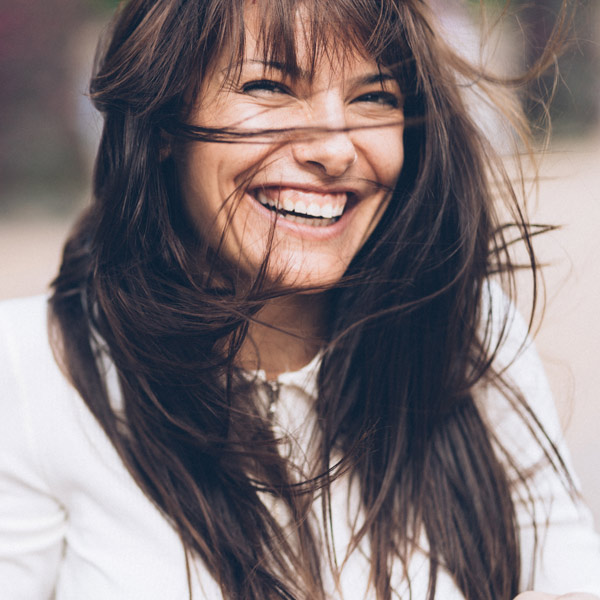 Will You Need a Crown?
If you have a tooth that is broken or simply worn down, a crown will be the necessary treatment. A filling will not save it, but placing a crown over the remaining tooth structure will strengthen it and provide full functionality again. Our crowns are made of the highest quality materials and they look so natural, they are indistinguishable from a real tooth.
'Smile Makeovers' in as Little as Two Visits!
If you think your teeth are beyond correction because of deep discoloration, wide gaps, or misshapen form, we have a pleasant surprise for you. Veneers are thin sheets of porcelain that are very durable and can easily correct these problems to give you an attractive smile with straight, even, white teeth. Veneers can also be bonded to your natural teeth to cover stains, chipping, or uneven wear. A veneer can match your other teeth in color, so the restoration will look very natural.
Teeth Whitening – Dazzling Results!
A dazzling smile is a healthy-looking smile that can be easily obtained with today's whitening methods. We offer a professional bleaching process that can return your teeth to their whitest in 1 – 14 days. Our dentists create custom whitening trays in our lab, and you follow through with the instructions and supplies we provide you. You will be very pleased with the results from this safe and effective technique.
Filling Choices to Fit Every Need
For many years, silver-mercury amalgams were the most commonly used filling material. They work well as a restoration, are affordable, and are covered by most insurance plans. Many patients, however, do not like the noticeable appearance of this metallic filling in their teeth. At our practice, we offer the latest, most advanced restorations that contain no metals and add strength to the tooth structure. These modern fillings can match the shade of your tooth color, so they are nearly invisible and not apparent when speaking or laughing. They bind very tightly to the healthy tooth to greatly reduce the chance of decay setting in. We are pleased to offer you these two options and will discuss which type of filling best suits your needs.
To discuss your cosmetic dental concerns and decide on a professional treatment that suits your smile, give us a call and schedule an appointment. Reach out to our office by calling 262-567-4466 at your earliest convenience!